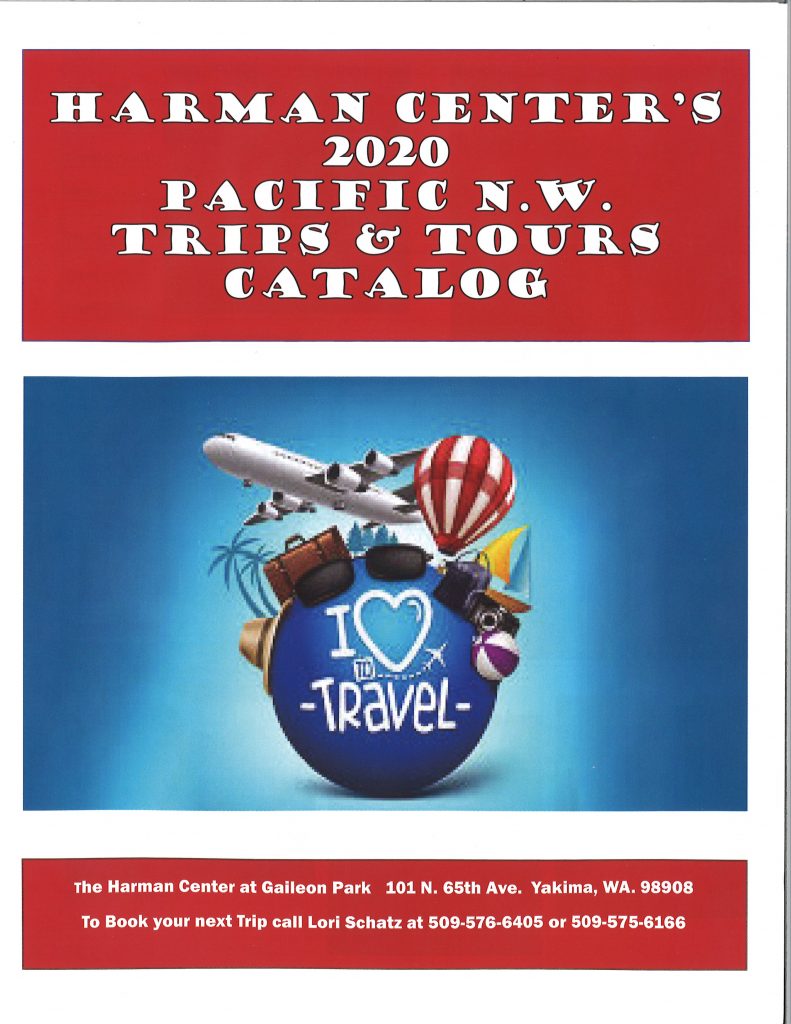 Our trip and tours program offers day trips and extended trips for up to two weeks at a time. We travel to sights near-by and to destinations around the world. Our trips include events, plays, ballgames and educational adventures. Please take not that even though our tours are tailored for 55 and over, all ages are welcome to travel with us.Please stop by the Center to get our new 2019 Trips and Tours booklet.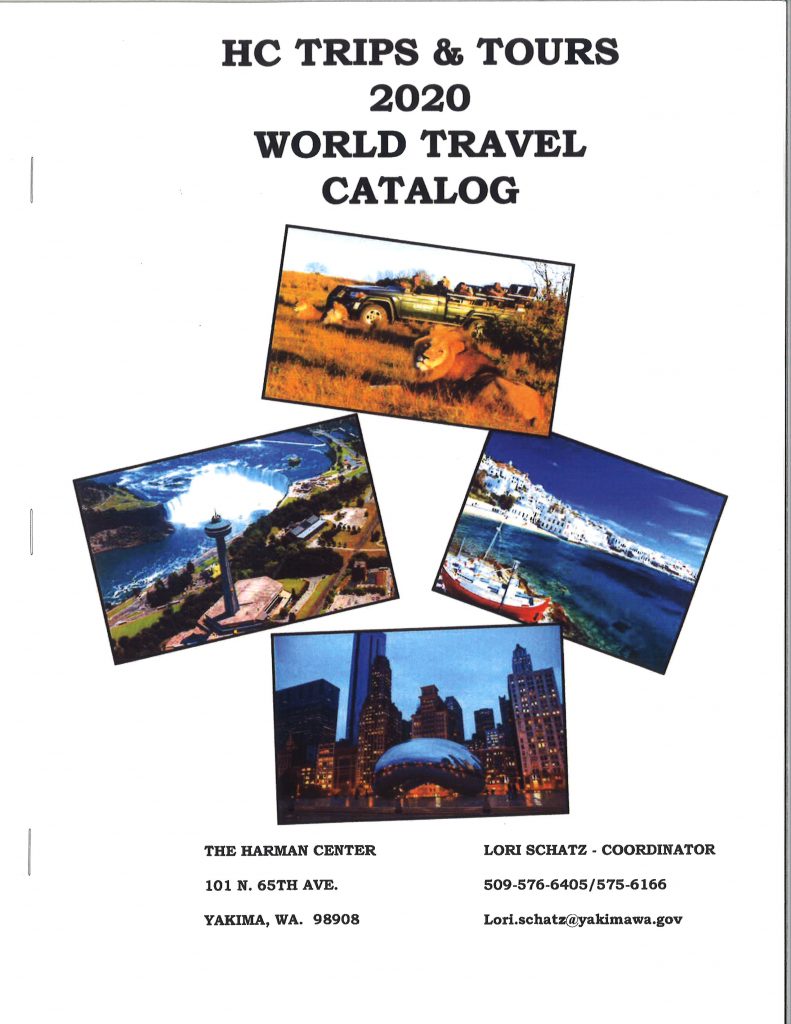 Check out our 2020 World Travel Catalog today! This catalog will have the information for all of the 2020 "big" trips, which also means you can sign-up for them NOW! This will allow everyone who wants to go on some of these trips to put their deposit down and then have plenty of time to make payments before the due date. It also allows for you to plan ahead. Catalogs are available to pick up at the Harman Center or mailed by request.
Make your appointment now with Lori for 2020 Trips & Tours or 2020 World Travel!
Call 509-575-6166 to reserve your appointment! Appointments are:
9:00am-3:30pm, Monday through Friday!
Check Out Where We've Been!