Parks and Recreation is always looking for volleyball officials. If interested, please contact Bill Wells at (509) 575-6020.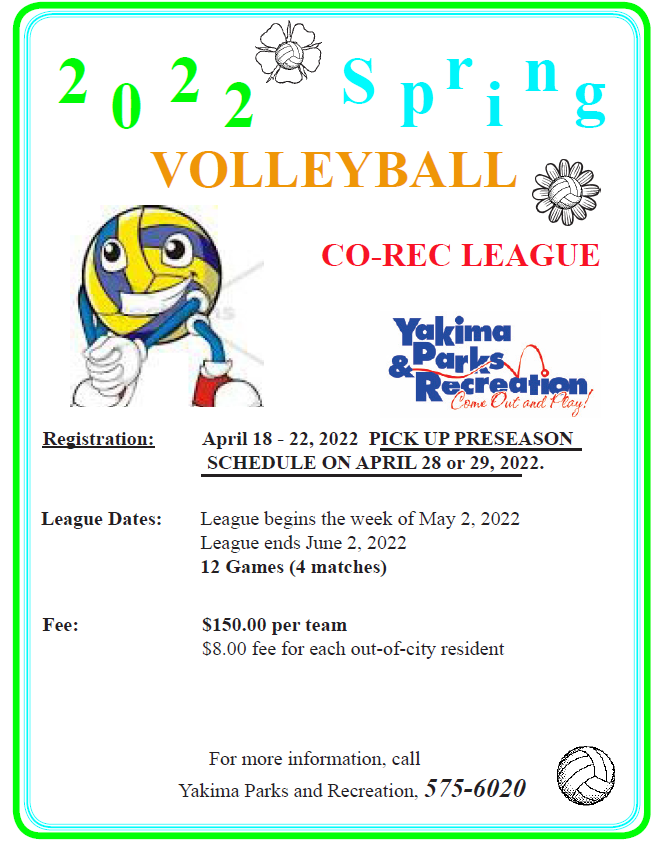 Spring Co-Rec Volleyball League
This Co-Rec league features divisions for all skill levels. Each team will play 12 games that count toward final standings. The league runs May 2-June 2. Registration deadline is April 22, 2022. Space is limited!
Fee: $150 per team ($8 fee for each non-resident)
Game times: 6:45 p.m., 7:45 p.m. & 8:50 p.m.
---
Fall Volleyball League
This coed league starts in September and runs until November. Now is the time to get your coworkers or friends together to form a team. This is a great way to build camaraderie while getting exercise.
Registration information will be available in August.
---