PLEASE NOTE: All programs, facilities and events are subject to change, postponement and/or cancellation due to the COVID-19 emergency.
Lions Pool – indoor pool, open year round
Season: *Open Mon – Sat
509 West Pine Street
5th Avenue & Pine
(509) 575-6046
---
Lap Swim and Water Walking
6:00 – 8:00 a.m. Mon-Fri
9:00 a.m. – 1:00 p.m. Mon-Thurs
11:30 a.m. – 1:00 p.m. Fri
1:00 – 3:00 p.m. Saturday
1:30 – 3:00 p.m. Mon-Fri
3:00 – 5:00 p.m. Saturday
3:15 – 4:45 p.m. Mon-Fri
5:00 – 6:30 p.m. Mon-Sat
7:00 – 8:30 p.m. M/W/F
*Currently we are not offering swim lessons, recreational swimming or pool rentals due to Covid-19 restrictions.
---
Lions Pool Closures:
July 4, 2020
November 26 – Thanksgiving Day
Dec. 24-Christmas Eve, close at 1:00 p.m.
December 25 – Christmas Day
December 31-New Year's Eve, close at 1:00 p.m.
January 1 – New Year's Day
---
Franklin Pool is closed for the Season. (Franklin Pool will not open this summer due to restrictions related to Gov. Jay Inslee's phased-in Safe Start program, which was established in response to the COVID-19 Pandemic).
Franklin Pool – outdoor pool
Operates June 16, 2020 – August 23, 2020
2102 Tieton Drive
(509) 575-6035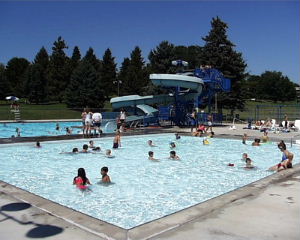 Recreational Swims M-F 12:30-6:30pm 7:00-9:00pm
Saturday & Sunday Recreational Swim 12:30-4:30pm ($2.00/person of any age from 7-9 p.m.)
Adult Water-walking and Lap Swims M-F 9:00am-Noon and Sat/Sun10:00am-Noon
Water Fitness Classes: Aqua Zumba: (M/W) 11:00a.m.-12:00p.m. Fee: $40/month or $6 drop in
Paws in the Pool : Sunday, August 23 (2:00pm-4:00pm)
If your child uses a flotation device, we allow coast guard approved life vests. (We do not allow inflatable water wings , snorkels or any glass containers.)
---
Rent the pool
Planning a birthday party? Need a special event for your youth group? Rent Lions Pool. The pools are available during non-program times. Make a reservation or call 509-575-6046 to make a reservation or to request information.
If the scheduled rental times do not work come to our recreational swims. Please call the prior Wednesday to let us know how many swimmers to expect. General Admission fees apply. Groups of over 30 receive a 20% discount. 509-575-6046.
---
Pool fees for Recreational Swims
(Fee applies to everyone who will be inside the building whether they swim or not.)
Sessions:
Youth – $2.00
Adults – $4.00
*Family of 6 – $13.00 (up to 2 adults and 4 children) Family of 8 $15.00
**Honored Citizen – $2.25
10 Punch Card:
Youth – $21.00
Adults – $35.00
**Honored Citizen – $21.00
3 Months
Youth – $52.00
Adults – $105.00
*Family of 6 $227.00
*Family of 8 $300.00
**Honored Citizen – $59.00
*Make Swimming a family affair. Family rate includes up to two adult family members and four of their own children.
**The Honored Citizen category is for those who are 62 years or older, or are a Yakima Transit Honored Citizen card holder, State of Washington Handicapped Parking Placard (wallet card) holder, SSI Disabled, or active duty military and veterans of America.
Youth is ages 4-17 (3 & under free with a paying adult)