Due to Governor Inslee's mandates, Lions Pool is closed until further notice.
Thank you for your patience and understanding!
Lions Pool – indoor pool, open year round
Season: January 2, 2019 – June 9, 2019 *Open Daily
509 West Pine Street
5th Avenue & Pine
(509) 575-6046
(Look for Aquatics in Parks & Rec Program Guide)
Recreational Swimming
3:15-4:45 p.m. M, W, F (Starts Feb. 17)
7:00-9:00 p.m. Sat
7:00 -8:30 p.m. Fri (Funky Friday Nights – 80's theme)
Lap Swim & Water Walking
6:00 a.m. – 8:00 a.m. Mon-Fri
9:00 a.m. – 1:00 p.m. Mon-Fri
5:00 p.m. – 6:30 p.m. Mon-Sat
1:00 p.m. – 3:00 p.m. Sat
Adult Water Fitness Classes
Aquacise 10-10:55 a.m. M/W/F
Hydrofit 6-6:55 p.m. M/W
Swim lessons: Click Here to register for swim lessons
Lions Pool Closures:
*The pool may be closed on Tuesday & Thursday evenings and Saturday mornings due to high school swim meets.
Nov. 28 – Thanksgiving, Dec. 24 – Christmas Eve, close at 1:00 p.m.; Dec. 25 – Christmas Day; Dec. 31 – New Year's Eve, close at 1:00 p.m.; Jan. 1 – New Year's Day.
Franklin Pool is closed for the Season.
Franklin Pool – outdoor pool
Operates June 14 – August 24, 2019
2102 Tieton Drive
(509) 575-6035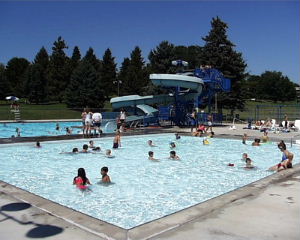 Learn-to-Swim Lessons for all ages
Recreational Swims M-F 12:30-6:30pm 7:00-9:00pm
Saturday & Sunday Recreational Swim 12:30-4:30pm
Adult Water-walking and Lap Swims M-F 9:00am-Noon and Sat/Sun10:00am-Noon
Water Fitness Classes: Aqua Zumba: June 17-August 21 (M/W) 11:00a.m.-12:00p.m. Fee: $40/month or $6 drop in
Paws in the Pool : Sunday, August 25 (2:00pm-4:00pm)
If your child uses a flotation device, we allow coast guard approved life vests. (We do not allow inflatable water wings , snorkels or any glass containers.)
Rent the pool
Planning a birthday party? Need a special event for your youth group? Rent Lions Pool. The pools are available during non-program times. Make a reservation or call 509-575-6046 to make a reservation or to request information.
If the scheduled rental times do not work come to our recreational swims. Please call the prior Wednesday to let us know how many swimmers to expect. General Admission fees apply. Groups of over 30 receive a 20% discount. 509-575-6046.
Pool fees for Recreational Swims
(Fee applies to everyone who will be inside the building whether they swim or not.)
Sessions:
Youth – $2.00
Adults – $4.00
*Family of 6 – $13.00 (up to 2 adults and 4 children) Family of 8 $15.00
**Honored Citizen – $21.00
10 Punch Card:
Youth – $21.00
Adults – $35.00
**Honored Citizen – $21.00
3 Months
Youth – $52.00
Adults – $105.00
*Family of 6 $227.00
*Family of 8 $300.00
**Honored Citizen – $59.00
*Make Swimming a family affair. Family rate includes up to two adult family members and four of their own children.
**The Honored Citizen category is for those who are 62 years or older, or are a Yakima Transit Honored Citizen card holder, State of Washington Handicapped Parking Placard (wallet card) holder, SSI Disabled, or active duty military and veterans of America.
Youth is ages 4-17 (3 & under free with a paying adult)