Due to the Yakima School District closure, Beyond the Bell has been cancelled for the rest of the 2019-2020 school year. Thank you for your patience and understanding!
What is your child doing after school? Enroll them in the Beyond The Bell after school program for games, arts and crafts, homework assistance, fun and friends. Beyond the Bell is a safe, supervised, drop-in after school program for kids to participate in a variety of fun, educational, recreational and cultural activities after school – enriching the lives of Yakima's youth.
Registrations for the 2020-2021 school year will begin Friday, August 7, 2020. Please come into the Public works office at 2301 Fruitvale Blvd to register your child. (Doors open at 8:00 a.m.). No online registrations. Registration is in person only.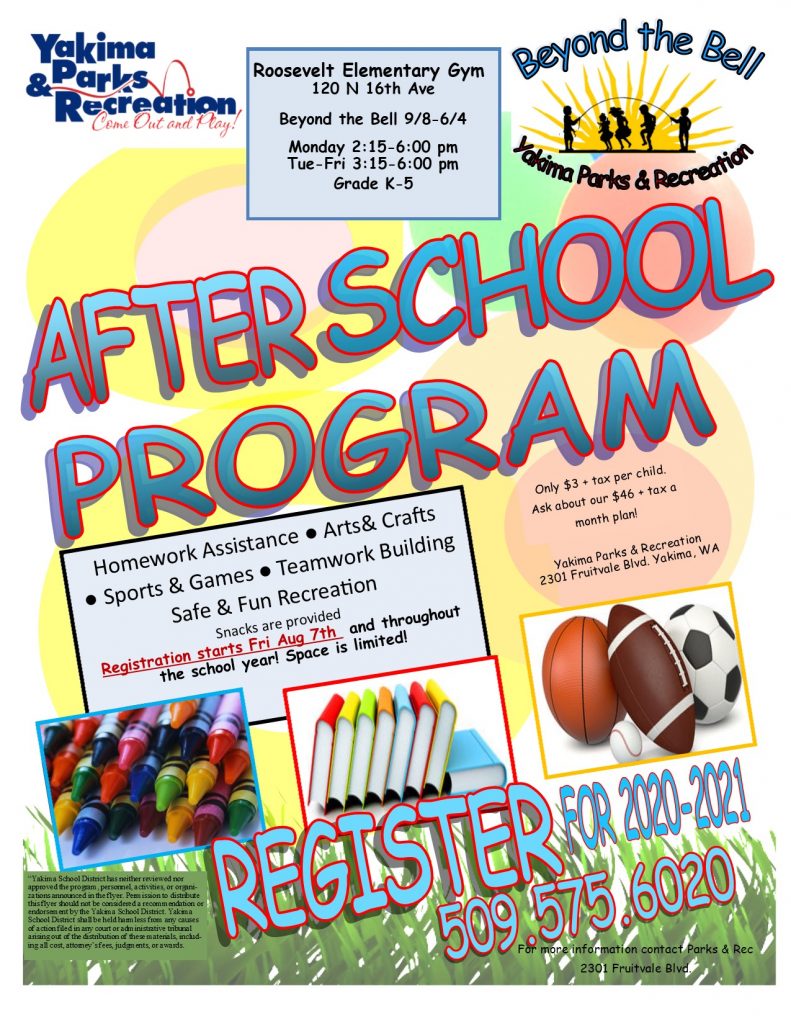 Beyond the Bell
Beyond the Bell follows the Yakima School District Calendar. Yakima Parks and Recreation is not responsible for the arrival or departure of children, and supervision is not provided before or after the times indicated. Register any time during the school year, if space is available.
Only $3 plus tax per child/per day (or $46 plus tax per month if paid by the 20th of the prior month)
Monday's: 2:15 – 6:00 p.m.
Tuesday-Friday: 3:15 – 6:00 p.m.
Location: Roosevelt Elementary Gym, 120 N 16th Ave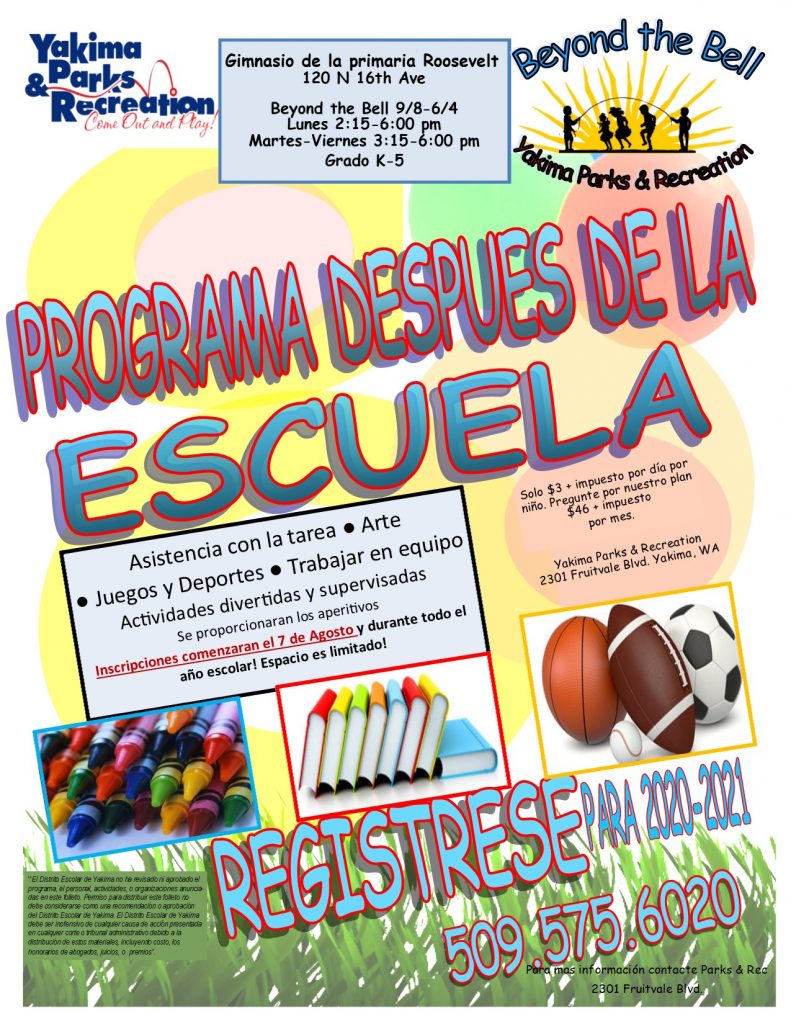 Despues de la Campana
Beyond the Bell sigue el calendario del Distrito Escolar de Yakima. Parques y Recreación de Yakima no es responsable de la llegada y salida de los jóvenes, y no se provee supervisión antes o después del horario indicado. Inscríbase durante todo el año escolar. Espacio es limitado!
Solo $3 más impuesto por niño/por día (o $46 más impuesto por mes si paga por adelantado)
Lunes: 2:15 – 6:00 p.m.
Martes-Viernes: 3:15 – 6:00 p.m.
Ubicacion: Gimnasio de la Primaria Roosevelt, 120 N 16th Ave