Yakima Haunt Night Boys and Girls, Middle School or High School aged
Participants will begin with pizza at Public Works before heading out in search of a GREAT SCARE! We start off by stopping by at the Madd Hatters Haunt and end the night at the corn Maze. Space is limited – register by October 10!
Fee: $20/$18 Yakima Resident Discount Date: Friday, October 21, 2022
Drop off at Public Works (2301 Fruitvale Blvd) 5:30 p.m.
Pick-up at the Corn Maze 9:30 p.m.
Halloween Egg Hunt at Kiwanis Park
Get your kids dressed up, grab a flashlight and have them join us for a spooky, fun-filled Halloween Egg Hunt. Don't let your kids miss out on the spooktacular fun in a safe environment. Plenty of treats, and great GOLDEN EGG prizes! Register your child early-space is limited! Preregistration is required.
Starts at 5:00 p.m.
Location: Kiwanis Park (Fair Ave & E. Maple) Date: Sunday, October 30, 2022
Toddlers, up to 4 years old Fee: $5 Kids, 5-10 years old Fee: $10
---
---
---
---
Introduction to Skiing/Snowboarding Boys/Girls – 8-15 years old
Does your child want to try skiing or snowboarding? This program is designed just for kids who are new to skiing or snowboarding. It's a great way to get started and get better. This package includes transportation, equipment rental, lesson and use of the beginner area and lower lift. Register early, space is limited!
Fee: Child/Junior $115 Location: Meet and pick-up at Public Works (2301 Fruitvale Blvd, Yakima)
Saturday, January 21, 2023 (Register by 1/6/23) Time: 7:00 a.m. – 4:00 p.m.
Saturday, February 11, 2023 (Register by 1/27/23) Time: 7:00 a.m. – 4:00 p.m.
Sledding Boys/Girls – 8-14 years old
What better way to spend a Saturday than snow tubing?! Escape the city for some winter mountain fun! Hold on to your winter hats and jump on board the Parks and Recreation van. Join us as we hit the slopes at Snoqualmie Pass. there we will have machine-groomed lanes, commercial-grade tubes with covers, and surface tows to pull you back to the top of the hill!!! With the provided transportation, it's an unbeatable deal!!
Fee: $60/$55 Yakima Resident Discount
Saturday, January 7, 2023 (Register by 12/16/22) Time: TBD
Saturday, February 25, 2023 (Register by 2/3/23) Time: TBD
Location: Meet and pick-up at Public Works (2301 Fruitvale Blvd, Yakima)
---
What is your child doing after school?
Enroll them in Beyond The Bell – a safe, supervised, drop-in after-school program with games, arts and crafts, homework assistance, fun, and friends. It's educational, recreational and culturally rich-enriching the lives of Yakima's youth.
Beyond the Bell follows the Yakima School District Calendar. Yakima Parks and Recreation is not responsible for the arrival or departure of children, and supervision is not provided before or after the times indicated. Register any time during the school year, if space is available.
Only $3 plus tax per child/per day (or $46 plus tax per month if paid by the 20th of the prior month).
Monday's: 2:15 – 6:00 p.m.
Tuesday-Friday: 3:15 – 6:00 p.m.
Location: Washington Fruit Community Center at Miller Park, 602 N 4th Street, Yakima, WA 98901
---
---
***Youth Sports & Activities***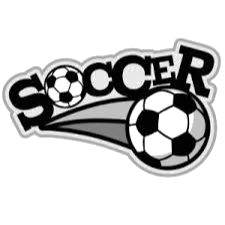 ---
---
---