Powerhouse Canal Pathway
The Powerhouse Canal Pathway is the first of its kind for the city of Yakima.  With initial construction beginning in 1996, and additional sections added throughout the years, the 2.5 mile pathway is a safe and popular trail for both recreation and an alternative means of non-motorized transportation.  The pathway begins at Chesterley Park and travels east to McGuinness Park where it intersects the Walter Ortmann Parkway.  Future plans include further connection to the west along Powerhouse Road, and eventually connecting with the Cowiche Canyon Conservancy's lower canyon trail.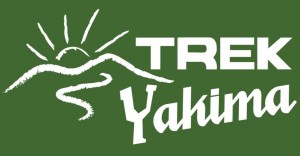 The Powerhouse Canal Pathway is part of the Trek Yakima campaign, which is the focal point for all things trail and pathway in Yakima and the surrounding area.  Be on the lookout for Trek Yakima signage to point to to trails and trailheads.