Harman Center at Gailleon Park
101 North 65th Avenue


509 575-6166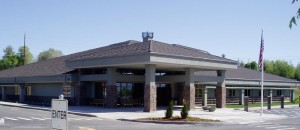 The  Harman Center opened in May of 2004. The beautifully decorated building is home to the city's many, varied senior programs. Visitors enjoy the coffee bar and lounge, computer lab, billiards room, health care suite and classrooms.  In the colder months, the two-story fire place is enjoyed by many! Consider hosting your next celebration in the Harman Center.  We have a wonderful ballroom and a state-of-the-art commercial kitchen.
For more information please call (509)575-6166.
Volunteer of the Month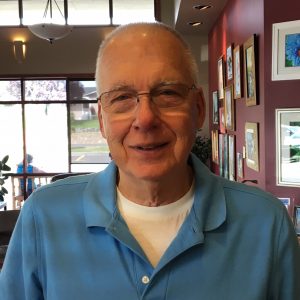 Meet Jan!
About our June Volunteer of the Month
Newsletter & Catalog

2018 Spring Newsletter
Our Newsletter
The quarterly newsletter provides its readers with information on all of the fun events and activities happening at the Harman Center. In it, you will find special announcements, trip and tour reminders, and much, much more! Would you like to receive your newsletter in the mail? An annual subscription is just $12.00. Please visit the Harman Center or call 509-575-6166 to subscribe.
We look forward to seeing you!

Harman Center 2018 Trips & Tours
Harman Center Travel
Do you have a thirst for adventure? Whether you want to leave town for the day or for a few weeks, you can travel with us. Near and far, let's explore the world together! Take some time to review our Harman Center 2017 Trips & Tours.
Harman Center Groups & Classes
Ongoing Activities
Belly Dancing
Billiards/Pool
Bingo
Bridge
Cribbage
Dance Lessons
Gardening Workshops
Hand & Foot
Mah Jong
Matinee Dances
Photography
Pinochle
Reliving Rock n' Roll
Tap Dancing
Writing Club
Yarn Spinning
Crafts
Arts & Crafts Classes
Advanced China Painting
Creative Coloring Group
Jewelry Design
Leather Tooling
Oil Painting
Quilting
Scrapbooking
Water Color
Wood Carving
Clubs
Dinner Club
Our Band
TOPS
Exercise Classes
Forever Fitness
Tai Chi
Walking Group
Zumba
Education Classes
Volunteering in Yakima – April
Preventing Senior Scams – April
Hearing & Dementia – May
Know the 10 SIgns of Alzheimer's – June
Health & Wellness
Blood Pressure Monitoring
Blood Sugar Testing
Day Break – Adult Day Care
Driver Refresher Course
Footcare
Haircuts
Special Services
Computer Lab and Classes
iPad User Training
Library
TV Room
Volunteer Opportunities
Saturday Breakfast