Yakima takes pride in parks and public properties. Regular maintenance includes:
Mowing
Irrigation
Spraying
Pruning
Pool Maintenance
Athletic Field Maintenance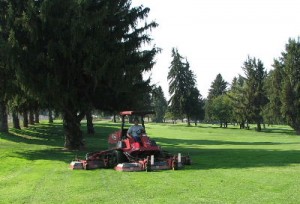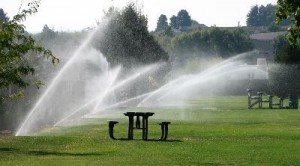 Parks and Recreation has set a standard that one new tree will be planted for each tree that is removed.
Yakima City Parks
Facility Use
Hours 6 a.m. – 10 p.m.
Park Shelter Reservations are available from 9am to 2 pm or 2:30 pm to 9pm for $90/$60 City of Yakima resident discount and if you want it all day it is $120/$85 City of Yakima Resident discount.
Yakima's City sports fields, tennis courts and picnic shelters can be reserved for private use. For availability and fee information, call 575-6020 or visit yakimaparks.com
When visiting city parks, please leave the following at home:

alcoholic beverages
unleashed animals

Enjoy your golf equipment at Fisher Golf Course only.
Leave motorized vehicles in designated parking areas.
No loitering, littering, soliciting, damage or defacing of park property.
Help make the Yakima City parks an enjoyable place for all!
Chesterley Park
40th and River Road
Six soccer fields
Skate Park
Play Equipment
Picnic Shelter
Tables
Restrooms & Parking
Emil Kissel Park
32nd and Mead Avenues
12-Court Tennis Campus
Basketball Court
Play Equipment
.6 mile long Pathway
Picnic Shelter
Tables
Restrooms & Parking
Gilbert Park
50th Avenue & W. Lincoln
Elks Park
Between 8th and 10th on Hathaway
Little League Baseball Fields
Horseshoe Pits
Play Equipment
Picnic Shelter
Tables
Restrooms & Parking
Franklin Park
32nd and Mead Avenues
Outdoor Swimming Pool
Tennis Courts
Play Toys
Picnic Shelter
Tables
Restrooms & Parking
Kiwanis Park
50th Avenue & W. Lincoln
Adult Softball Fields/Gateway Complex
Concession Stand
Pond
New Skate Park
Restrooms & Parking
More Improvements in 2009
Larson Park
12th Avenue and Arlington
Picnic Shelter
Tables
Restrooms & Parking
Lions Park
5th Avenue and Pine
Indoor Swimming Pool
Play Equipment
Tennis Courts
Basketball Court
Picnic Tables
Restrooms & Parking
Martin Luther King Park
South 8th Street and Beech
Water Playground
Play Equipment
Tables
McGuinness Park
14th Avenue and Swan
Play Equipment
Basketball Court
Picnic Shelter
Tables
Miller Park
North 4th Street and "E" Street
Water Playground
Basketball Courts
Gazebo
Play Equipment
Milroy Park
16th and Lincoln Avenues
Play Equipment
Volleyball Courts
Horseshoe Pits
Tables
Restrooms & Parking
Powerhouse Canal Pathway
40th Ave and River Rd to McGuinness Park
2.5 miles of paved pathway
Randall Park
Between 44th and 48th Avenues south of Nob Hill
.5 mile Pathway
Nature Trail
Duck Pond
Play Equipment
Basketball Court
Picnic Shelter
Tables
Restrooms & Parking
Southeast Community Park
South 8th Street and Arlington
Volleyball Courts
Play Equipment
Tables
West Valley Community Park
75th Ave. S of Zier Rd
Picnic Shelters
Tennis Courts
Basketball Court
Volleyball Court
Horseshoe Pits
Walking Trail
Play Equipment