Meet Mary! She is our October Volunteer of the Month. She has been volunteering at the Harman Center since 2004. She helps with lunches during the week and giving her time for special events and fundraisers. She is a Trustee on Yakima Valley Senior Citizens, Inc.
Mary is originally from Yakima. She has four daughters. She loves to cook and is known for her Potato Salad. She enjoys spending time with her family and hosting family gatherings. The whole family gets excited about her socials and even the grand doggies are invited.
Mary's favorite event to help with each year is the Strawberry Social as well as the Potato Feed. For the Potato Feed, she invites the whole family to come and enjoy the event. "I love people," said Mary, "and I love being able to volunteer and help others." We are very fortunate to have Mary as one of our volunteers! Come down to the Harman Center to meet Mary and some of our other Volunteer All-Stars.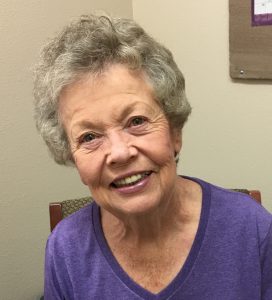 Previous Volunteers of the Month: